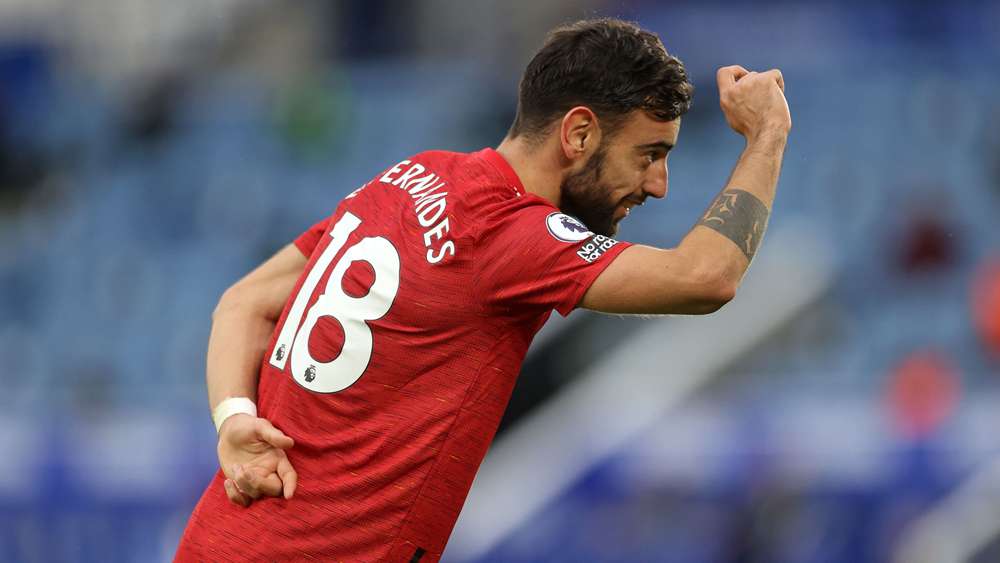 27 November, 2020
by Admin
0 comment(s)
As Manchester United prepare to play their final fixture of the calendar year, the impact of their Portuguese playmaker cannot be understated
At the start of 2020, Manchester United were not in a good place.
Coming off the back of their worst-ever start to a Premier League season, Ole Gunnar Solskjaer's side recovered somewhat before a home defeat to Burnley on January 22 saw the atmosphere at Old Trafford turn toxic.
A top-four finish looked a long way off, with the knives seemingly being sharpened for Solskjaer as he approached the year anniversary of being appointed on a permanent basis.
Then Bruno Fernandes arrived, and everything changed.
Over the course of just 11 months, Fernandes has revitalised the Red Devils, with the Portugal international already being spoken about as one of, if not the greatest overseas signing in the club's history.
"He is a definitely a player that impacts results," Solskjaer said ahead of United's final game of the calendar year against Wolves on Tuesday. "He scores chances, creates goals and takes risks which any Man United player should be brave enough to do. He is a brave boy."
Since Fernandes' arrival, United's results have been as good as at any point since Sir Alex Ferguson's retirement in 2013.
The number of points that the club have won since Fernandes' debut - which coincidentally came against this week's opponents Wolves at the end of January - is second only to Liverpool.
And though others have played their part, there is no question that Fernandes has been the on-field leader.
With 18 goals and 13 assists to his name in 29 Premier League games, Fernandes has directly contributed to over half of United's 60 goals since his arrival. Robert Lewandowski and Lionel Messi are the only players in Europe's top five leagues to have more combined goals and assists since the start of February.
The 26-year-old averages a league goal contribution every 75.8 minutes since his debut, and that statistic is improved to every 70.4 minutes this term as United threaten to launch an unlikely title challenge given their inconsistent form at times.
0 comment(s)